Hello there! <3
How often does it happen to you that you come across a cosmetic that has a chance to become iconic? A cosmetic that just after one use astonishes you with the effects it delivers, and after a while you come into conclusion that definitely it isn't your last package of this product? I've recently come across LASHCODE – the unmatched mascara. Both the cosmetic and my lashes create a kind of mutual pact. Besides, LASHCODE is – as I've already mentioned it – something more than just a mascara. Why is that? Keep reading my review!
What defines a perfect mascara?
Before I consider the matter on its merits, I think it's worth discussing the qualities of a good mascara, right? What aspects do I recognize as the most crucial? Which criteria do I apply to? What do I take into consideration while buying a mascara?
I'd describe myself as strict when it comes to mascaras. I'm not interested in making compromises or accepting half measures. It happened more than once that a mascara ruined my make-up, left my lashes clumpy, flaked off, smudged or even made my lashes considerably weakened. Obtaining the looked-for effect due to a good brush is the core of the flawless eye make-up. But is there anything else which should be taken into account while choosing a mascara? Yes, it is!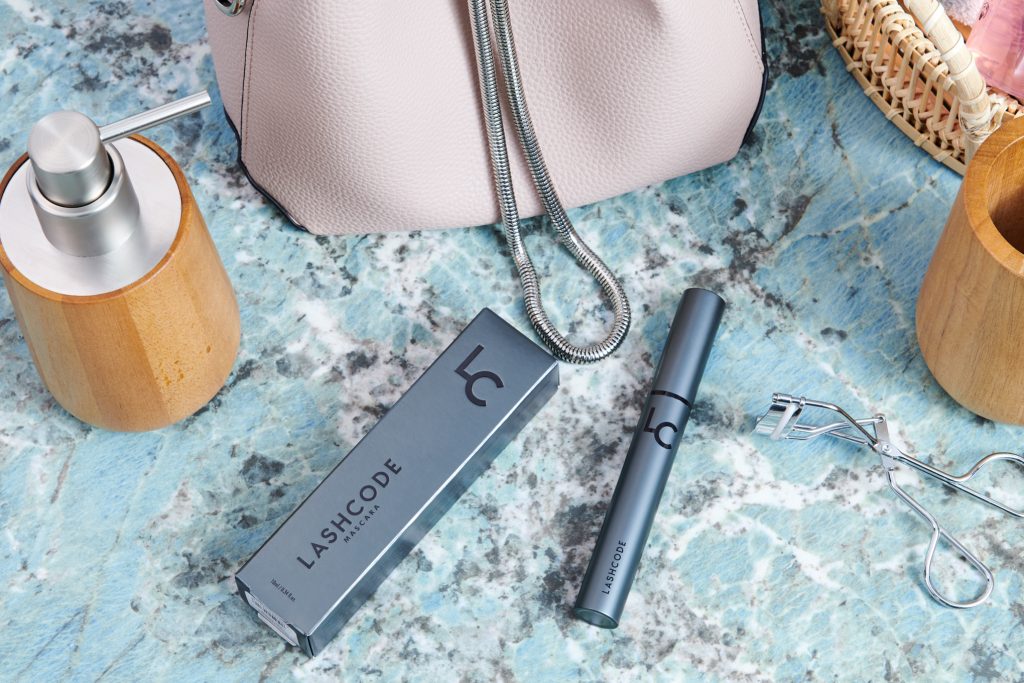 Did you know that a mascara is frequently responsible for the problem of excessive eyelash loss? Most people categorise this issue as mechanical damage suggesting that it's the invasive make-up removal that simply pulls lashes. This is just a half true conviction. It appears that a mascara featuring a controversial ingredient, which you wear on your lashes for the entire day, does damage to lashes to such an extent that the little hairs are gradually getting weaker on their entire length, and the damage reaches even the bulb itself, so they aren't strong enough to hold in the follicle. As a consequence, we simply lose them, one by one, while removing make-up. As you can see, the final effect isn't the only thing that matters – product's composition and, obviously, its lifespan are also crucial.
Therefore, a good mascara equals:
excellent blend of ingredients
a precise brush
intensive pigments
long lifespan and good consistency
Sadly, the great majority of mascaras don't fulfil the above-mentioned criteria. For that reason, when you come across an exceptional mascara, it's worth writing about it. I'd like to invite you to read my LASHCODE mascara review.
LASHCODE mascara – Brush
The very first thing that earned my approval was the brush. It's just on point: its shape and size is perfect, the bristle is arranged well, it's semi-flexible, therefore it doesn't tug lashes but cooperate with them. In other words, the applicator separates lashes, style them, curl and coat with pigment without leaving the lashes clumpy. Even when coated with three layers eyelashes remain multiplied because the ergonomic shape of the brush allows us to manoeuvre it freely near the lash line.
Owing to LASHCODE I don't experience any problems connected with applying make-up, which I frequently do while being in a rush. Finally, I don't have to worry if I stain my eyelids with the mascara. Trust me, it's hardly possible to stain eye skin area with this brush 😉 The applicator is suitable even to those of you who haven't mastered the art of applying a mascara yet.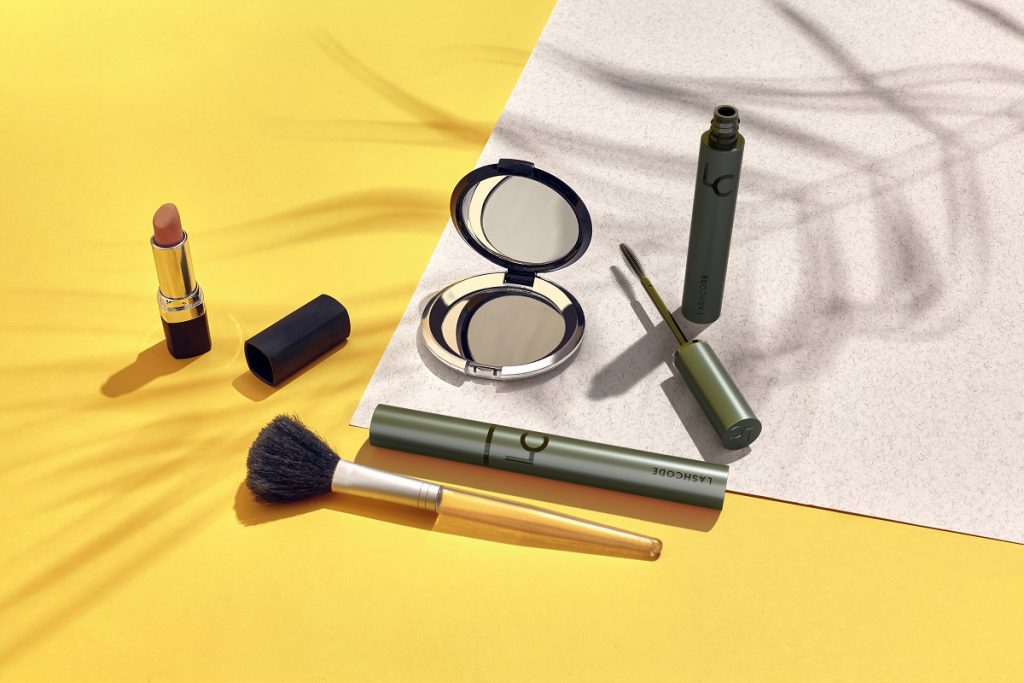 LASHCODE mascara – Composition
The composition of this mascara is something that can't be left unnoticed. This is yet another pleasant surprise which makes the product something more than just a regular mascara. To make a long story short, this is a mascara housing a set of nourishing substances that take care of lashes and reinforce them, but that's not all. The very nourishing substances are responsible for controlling proper lash growth and protecting them from falling out. To me, this solution is just perfect because, after all, we wear a mascara all day, and during that period – thanks to LASHCODE – lashes receive constant support, nourishment and protection against damages.
Furthermore, LASHCODE contains an array of high class plant extracts. You can find there, for example, soy sprout extract, wheat sprout extract (two potent substances delivering revitalizing, growth stimulating, bulb reinforcing and preventing lash loss action), Baicalein (which is a flavonoid bomb that slows down ageing processes and supports lash bulb work), as well as panthenol, vitamin E and arginine, which is a natural amino acid which is able to take care of lashes and replenish them with water. When it comes to arginine, it stimulates proper eyelash growth. Sounds good, doesn't it?
LASHCODE mascara – Effect in make-up
Ok, I've told you what this little tube of mascara hides inside, but what about the make-up it offers? Probably most of you're waiting for this info so let's get to the point. How does LASHCODE mascara coat lashes?
perfectly separates and styles lashes
doesn't leave lashes clumpy
allows to obtain many make-up effects (from subtle to intensive)
extends and bolds lashes
gifts lashes with volume and curl them
reaches each, even the tiniest lash
has perfectly black, slightly satin shade
doesn't stain eyelids
is easy to remove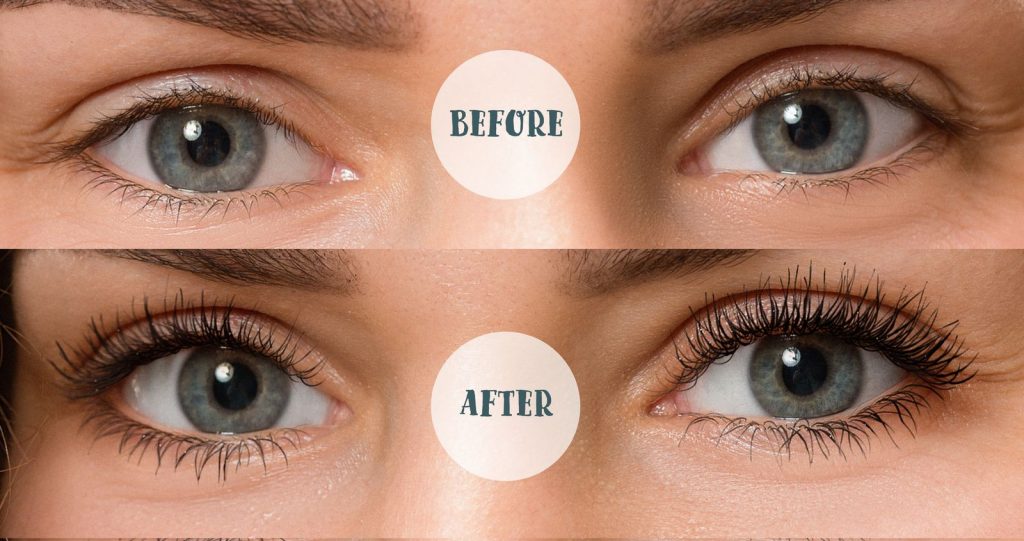 LASHCODE mascara – Lifespan
To me, it's a very important aspect when it comes to a mascara. The awareness that I don't have to worry about the quality of my make-up and about the way my lashes look like, does really help boost my self-confidence; it's really convenient. Just imagine that, for example, you're about to have an important meeting, date or any other situation where there are a lot of people around you – the very last thing you want is wondering whether your mascara has already flaked, or if you already look like panda or a person with a sleep disorder. LASHCODE passed this test too. It isn't waterproof, so you won't wear it for the swimming pool but I'm pretty sure a regular downfall won't do any harm to the eye make-up you did using LASHCODE.
Even after a few hours of wearing the mascara 'behaves well' and looks good, it doesn't flake nor gathers in creases of eye skin area (yes, I had such mascaras, it's a disaster!). In the evening, when I remove make-up, I can't notice that LASHODE has left any residues somewhere around my eyes, and therefore I'm truly satisfied that I can trust this beauty product totally.
LASHCODE mascara – Summary, Pros & Cons
To sum up, LASHCODE is a product that fulfils all my criteria of a good mascara. I wish it cost as much as most mascaras available in a drugstore. Sadly, you have to spend a little bit more on LASHCODE, yet the price compared to the quality and lifespan of the mascara seems to be absolutely fair.
I particularly like the way LASHCODE coats lashes. And I like both versions of the make-up it offers – delicate and subtle as well as the intensive one. So far I've been using a few mascaras because each of them gave various effects. Naturally, it wasn't the cheapest solution ever. However, nowadays I'm good with having just one mascara.
LASHCODE mascara has been 'living' in my bathroom for a month and a half now and I haven't noticed that its condition worsened a bit (I'm sure that you are well aware of the fact that most mascaras oxygenate and the result is miserable). Moreover, my lashes seem to be in a better condition now, they are much prettier, elastic and long, they fall out rarely. I truly like the fact that LASHCODE is a mascara that takes care of lashes.
LASHCODE mascara – My opinion: Would I recommend it, or not?
I'd totally recommend you this mascara! LASHCODE is a beauty product that has won my approval. I'm not even wondering why this mascara gains so many positive comments from all the people who had the opportunity to use it. Surely, I'll buy another tube. After all, if buying two or three mascaras at the same time, the price per unit is reduced.
LASHCODE mascara – Where to buy it?
Last but not least, where to buy this perfect LASHCODE mascara? I guess, the best way is to visit the official website of the product to get it (www.lashcode.co.uk).
Once you are on the official website, you can learn about the mascara's composition, you will see the before and after photos, and you will find there many answers (FAQ section provided). What a professional approach!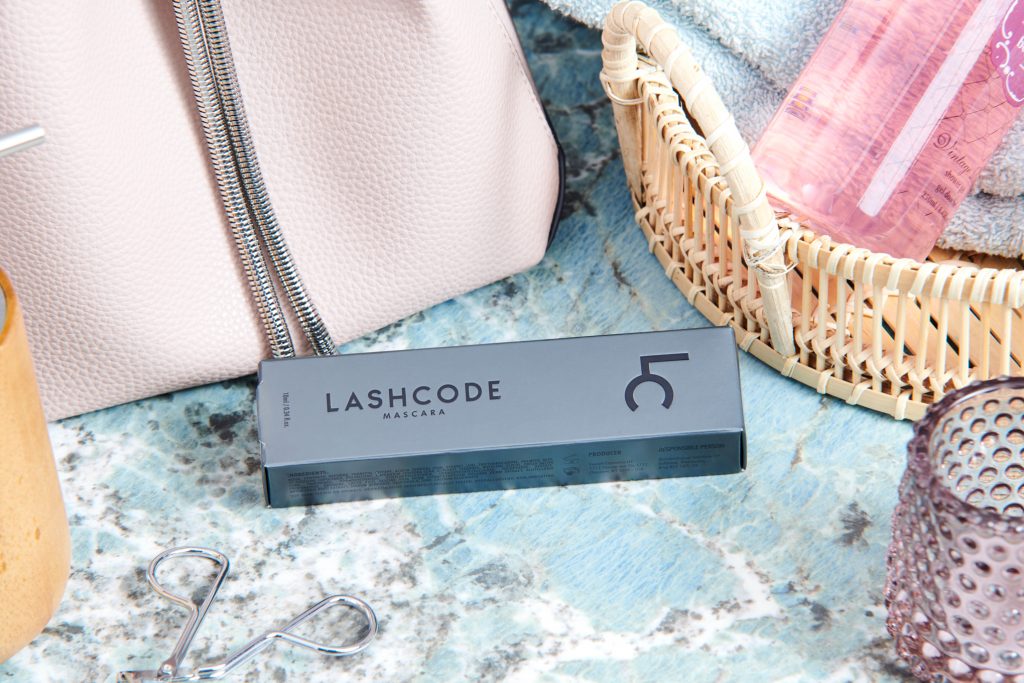 Have you ever had the opportunity to use this mascara? What do you think about LASHCODE? What's your opinion, is a mascara with lash conditioning properties worth your attention? Perhaps some of you have been using the mascara longer than me so you can say something more about your lash condition? Leave comments below! <3