Today I'll share reviews of the face products you often ask me about. I mean vitamin C serums which help my face stay smooth, young and lovely. I've been testing different products and know the names of the best ones, good ones, and the complete waste of money. If you want to know them too, keep reading. <3
What is the best face serum like?
Firstly, you should match a face serum to the needs of your skin, but when it comes to vitamin C products, they work out well for anyone regardless of the skin type and its conditions. The form of vitamin matters, though. There are many forms available; pure vitamin C in different concentrations (from 1% to even 20%) or derivatives such as the best-working Ethyl Ascorbic Acid. I prefer derivatives because they're more gentle on the skin and non-irritant. Pure ascorbic acid may be too harsh and irritating for some of you.
Obviously, extra components matter as well. There are a few that are definitely worth searching for: antioxidants, peptides, hyaluronic acid or botanical extracts. Another important thing: the shorter the ingredient list, the better.
Next to the above-mentioned ingredients, the best serum should last us long and have an affordable price.
Did I manage to find the best face serum?
You'll find out by reading on!
I write about my best serum and some others that are recommended. While rating them, I considered the criteria I've just written about.
RANKING OF TOP 3 VITAMIN C FACE SERUMS
#1

NANOIL VITAMIN C FACE SERUM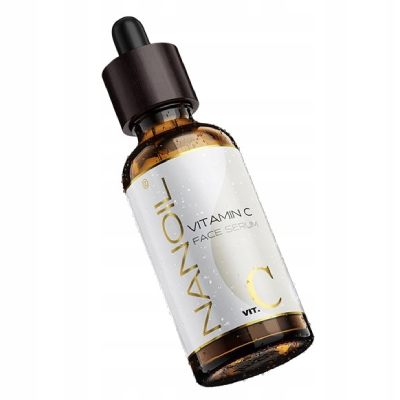 A serum by Nanoil was the only one to meet all requirements. Everything is absolutely great about it! I love Nanoil Vitamin C Face Serum because it suits all skin types, working out well for the most delicate complexions but also skins that don't struggle with many issues. The brand uses ethyl ascorbic acid and combines it with a strong and natural antioxidant, the Punarnava plant extract. In other words, we get an intensive antiaging potion. Wrinkles are smoother so the skin can stay firm and young-looking for many years. My face felt soft and smooth after the first application. The serum has a very light consistency and is easy to use. It sinks in very quickly, not leaving any residue, and I love it because it's suitable for both morning and evening. Nanoil Serum goes well with face creams and make-up products. It's cool for moisturizing, nourishing and brightening the face – it takes just a few days to do that. I can even give up on make-up sometimes because it gives me glowing skin and healthy radiance. Pigmentation spots weren't my biggest problem but they were there, and the serum made them disappear completely.
Obviously, the list of benefits it brings seems to be endless. I've never had a product that would do that much before. Last but not least, let me tell you about the bottle size. It's 50 ml which lasts long even when the serum is used twice a day. It has a very encouraging price too. The Nanoil Vitamin C Face Serum is the best choice for sure!
There were many other products that I'd tested. Some of them did literally nothing while others made my skin issues worse. Only two more of the tested items had a really cool effect on my skin. Here they are:
Learn more: www.nanoil.co.uk/vitamin-c-face-serum
#2

LUMENE BRIGHT NOW VITAMIN C HYALURONIC ESSENCE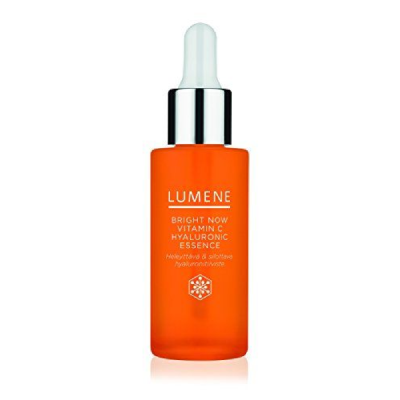 This serum was my favorite before I came across Nanoil. It has really cool ingredients. The product contains vitamin C in form of Ascorbyl Glucoside which is gentle yet effective, and is high in hyaluronic acid, which means an intensive moisturizing effect. The two acids are enriched with fruit extracts, and a rather rare ingredient, arctic water. My face got glowing and smooth after the first use. If you're into delicate natural-looking shine, then I definitely recommend trying the Lumene serum. On top of that, it's good for nourishing the skin and slightly brightens hyperpigmentation. Unfortunately, I didn't spot a wrinkle-reducing effect. It's easy to use and fast-absorbing. I like to use it in the morning because it keeps the face radiant all day. The price for 30-ml bottle is okay.
#3

OBAGI PROFESSIONAL C SERUM 20%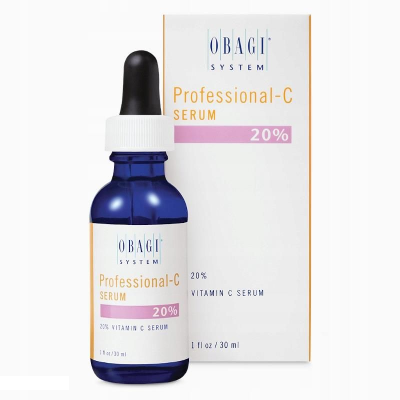 A high 20-percent concentration of pure vitamin C is a major ingredient in the Obagi serum, which means it's really strong. I rate it third in my ranking because it caused a strong reaction when I started using it. I read the skin simply had to get used to it and my skin did after all. The product may prove too harsh for some skins, though, and I definitely don't recommend it before a big day. As far as effects go, it works really great. It didn't take much time to brighten my dark spots for a more even skin tone. It also smooths wrinkles and delays other signs of aging. The Obagi serum moisturizes well thanks to HA. It's lightweight, fast-absorbed and non-greasy. A steep price is what scares me away and I don't think I'll rebuy it.
I've chosen my top vitamin C face serum. Let me know about your favorite vitamin C products! <3